The Versatile Aps Fan Range With Low Energy Consumption
APS are an established manufacturer of Industrial Fans, Air Handling, Ventilation & Air Pollution Control Equipments & Systems with the designed and engineering capabilities, manufacturing, inspection and testing facilities and after sales service. The APS Centrifugal Fan Unit of Robust industrial design suitable for operation over the low range of 2m3/sec to 150m3/sec. They have a maximum pressure rise of 2000 mm wg and can withstand temperatures up to 300o Cfor higher temperatures specially designed fans can be supplied.
Other Features : ¤ Constructed in accordance with latest technology
¤ Excellent sound level as a result of flow acoustic measure
¤ Optimal use of energy through high efficiency
¤ Heat Resistance
¤ Gastight
¤ Explosion Proof
¤ Shock - resistant
IMPELLER TYPE

Max Efficiancy

Max Pressure Rise

Typical Application

Backward Curved Blade

88%
1200 mm. wg

General use e.g. Forced draught fans, induced drafts fan

Straight Backward- Sloping Blades.

Good Self-Cleaning Characteristics

84%
1200 mm. wg

Flue gas fans for oil-fired boilers. Use in process industries and gas cleaning plants operating at low dust loading.

Straight, radial for high dust content or moist dust

74%
2000 mm. wg

Flue gas fans for soda re-covery boilers, use in process industries and gas cleaning plants operating at high dust loading.
The fan design incorporates the maximum of flexibility so as to allow selection at high efficiency irrespective of duty conditions with over 1000 possible combination, low energy consumption with resultant low operating costs are ensured.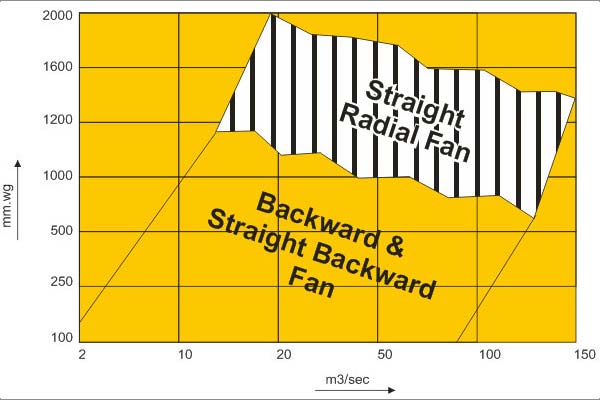 The APS Computer Programme Provides Accurate Sizing This is an example of a fan chart for the APS Fan, drawn by the computer for appropriate gas density, fan type and impeller diameter. The set of curves are for the possible impeller diameters for a given fan size.


DESIGNATIONS ROTATION AND DISCHARGE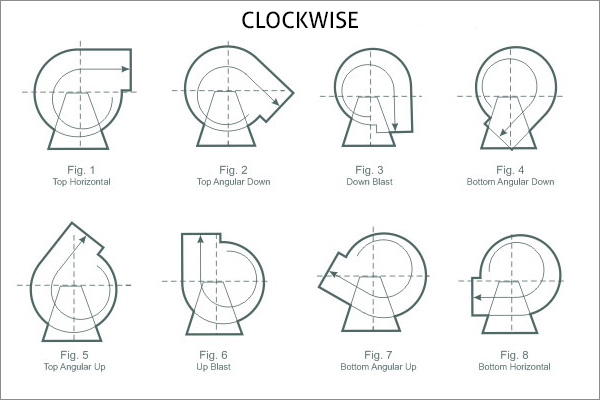 DESIGNATIONS ROTATION AND DISCHARGE