About Our Company
Air Polution System designs and manufactures industrial fans and blowers to move airstreams of all types including clean, dirty, hot, cold, abrasive, corrosive, and material-laden air. Our industrial fans and blowers, both pre-engineered and custom, include backward inclined fans, backward curved fans, radial tipped fans, material handling fans, high pressure blowers, & other centrifugal fans & blowers.
Our Profile
Air Polution System a NSIC & SSI registered company equipped with two Dynamic Balancing Machines to ensure a trouble free and energy efficient fan. All fans manufactured by us are precision balanced statically and dynamically as per ISO-1940(1973).
Another balancing machine 10-1000kg Capacity. Specially for accurate balancing of small high speed and high pressure centrifugal fans.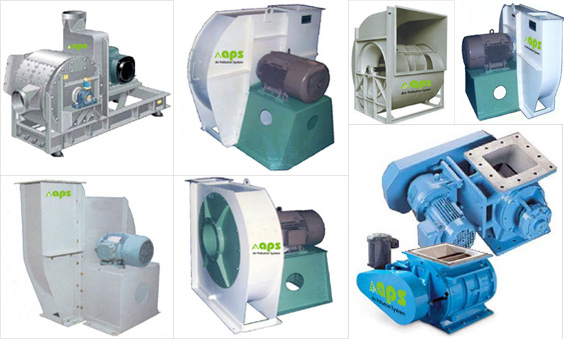 Pressure 10mm WG to 150 mm WG Design: tailor made designs with blades-with special protective finishes are also available. V-Belt driven axial flow fans for corrosive gas or steam High Pressure Fans with two contra rotating- impellers bifurcated design.
Application: Ventilation, Exhaust, DG, Set, Cooling, Air-washer System, Tea Drier, Cooling Towers, Mine / Tunnel Ventilation.